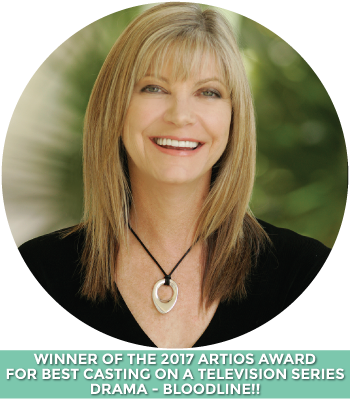 Award Winning Casting Director
Lori S. Wyman, CSA, an accomplished Florida casting director, has cast some of the largest blockbuster movies, commercials and popular television series for the past 30 years. Her career began in the 1980's when she cast the Miami Vice television series starring Don Johnson. Since then, her roster of credits has steadily increased and the industry relies on her for casting for the largest film & TV projects in Florida, along with commercials and cutting edge independent films. Lori and her team continuously deliver above expectations with courtesy, communication and a love for the profession.
Lori Wyman Casting filled roles in the feature film entitled, War Dogs, starring Jonah Hill. Some of her other Florida movie projects include Dolphin Tale, Dolphin Tale 2, Marley and Me, Striptease, Rosewood and a host of other feature films, television series and award winning commercials. Lori Wyman Casting has cast for all of the major studios and networks including, Fox, Sony, Disney, Warner Bros, Paramount, Nickelodeon, HBO, Univision, Netflix, Starz, USA, ABC, NBC, CBS, Showtime, Universal and MGM.
Lori Wyman is a 2 time Artios Award winner for the popular television thriller Bloodline and the critically acclaimed HBO movie, Recount. She is also an Emmy Nominee for Recount.
Presently, we are casting The Right Stuff" for Nat Geo.